Coconut oil: natural beauty alloy for skin, hair and teeth
Coconut oil (Botanical name: Nucifera cocos) has many virtues. It has become indispensable a lot, from the kitchen to the bathroom.
But what are its cosmetological benefits? The answer in this article.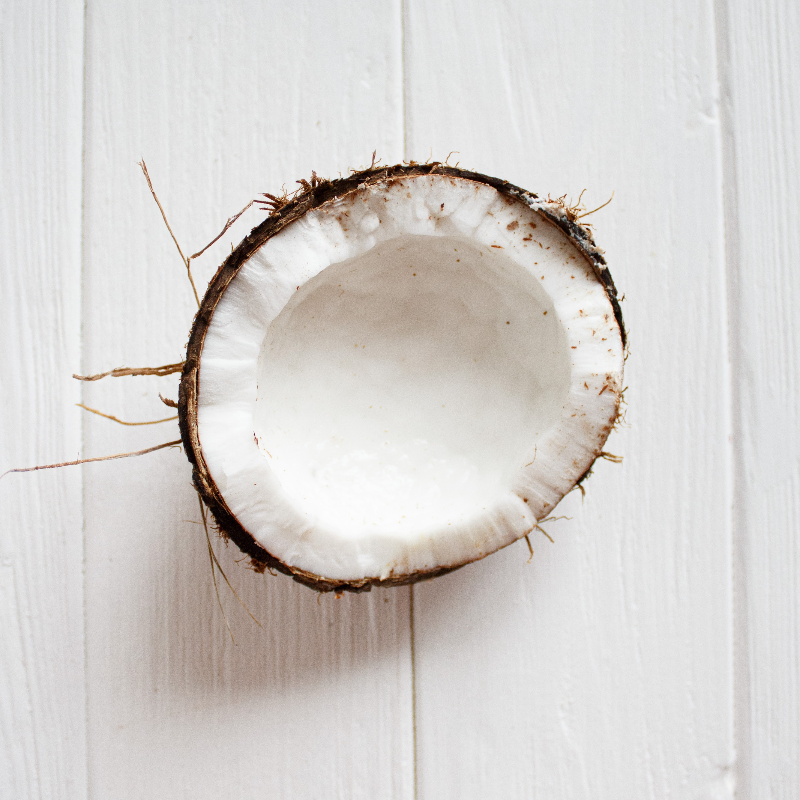 What is Coconut Oil?
Even if the answer seems obvious, it is necessary to define precisely what coconut oil is.
First pressing of fresh coconut pulp
Coconut oil (or "coconut oil") is extracted from the pressing of the pulp of the fruit freshly picked from the tree.
Difference with coconut oil
Coconut oil is often confused with copra oil (also called (deodorized coconut oil).
While coconut oil comes from the fresh pulp of the coconut and retains its delicious sweet and fruity smell, coconut oil comes from the dried pulp of the fruit.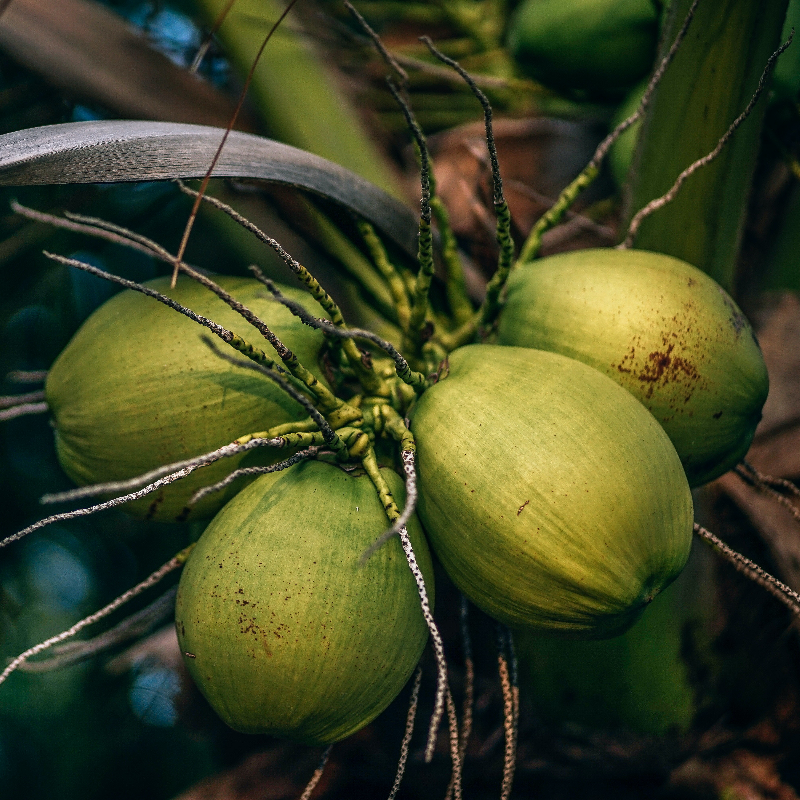 The benefits of coconut oil
Protection against microbes and viruses
Coconut oil has a high lauric acid content. This saturated fatty acid, present in particular in breast milk, has the property of protecting against certain viruses. In the body, it turns into monolaurin, which gives it antimicrobial properties, since monolaurin is a natural antibacterial, which tends to fight bad bacteria and help good ones to grow.
Antioxidant action
Other active components of coconut oil include vitamins A and E, with antioxidant properties. Vitamin A also stimulates cell renewal and protects skin aging.
Filtration of UV rays
Did you know that coconut oil blocks almost 20% of ultraviolet rays? Studies have shown that it corresponds to an SPF [link to article SPF] between 4 and 8. Although this protection factor is not sufficient to fully replace sunscreen for long exposures, it may be suitable for certain uses. As a reminder, the SPF corresponds to the time multiplier before burning. For example, if the burn appears after 5 minutes, an SPF 4 will delay the burn to 20 minutes (5 minutes x 4), and an SPF 8 to 40 minutes (5 minutes x 8).
Coconut oil in cosmetology
coconut oil for the skin
Nourishing, coconut oil is recommended for dry, damaged, chapped or lacking elasticity skin. It also has an action on the reduction of redness and soothes overheating due to the sun.
coconut oil for hair
Coconut oil is also famous for its benefits on the hair! It nourishes, smoothes and brings shine to the hair. It is also known to eradicate lice by asphyxiation.
coconut oil for teeth
An Irish study conducted by researchers from the Athlone Institute of Technology (AIT) showed that coconut oil destroys the bacteria Strepococcus Mutans, which damages tooth enamel. By using it as a gargle, then bacterial proliferation is reduced, for healthy and healthier teeth.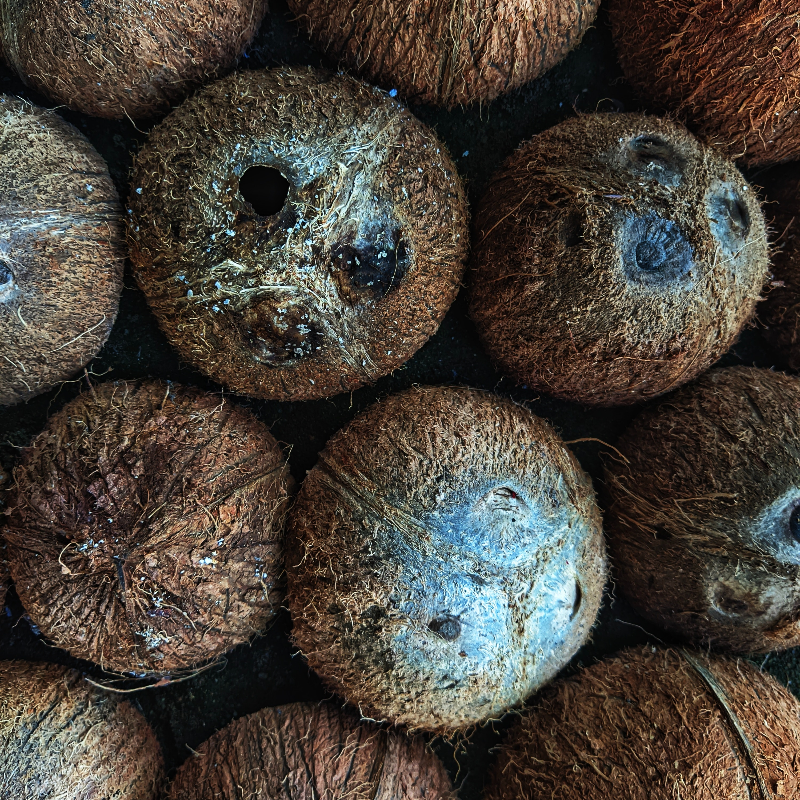 Grangettes and coconut oil
We use coconut in the following products:
dissodium cocoyl glutamate - make-up remover, cleanser
disodium cocoamphodiacetate - makeup remover, cleanser
disodium cocoyl glutamate - cleanser
disodium cocoamphodiacetate - cleanser
As you have understood, coconut oil has many virtues for health and beauty. And besides, it smells good!